Opera Allure is a website that introduces opera in an easy-to-understand manner so that even beginners can enjoy it.
The character correlations posted on the site are differentiated into three levels according to the importance of the characters. The Magic Flute, for example, looks like this.
Illustration of the face…important
Silhouette in profile…a little important
Male and female symbols…not so important
Please compare the two images. Images can be enlarged by tapping or clicking on them.
①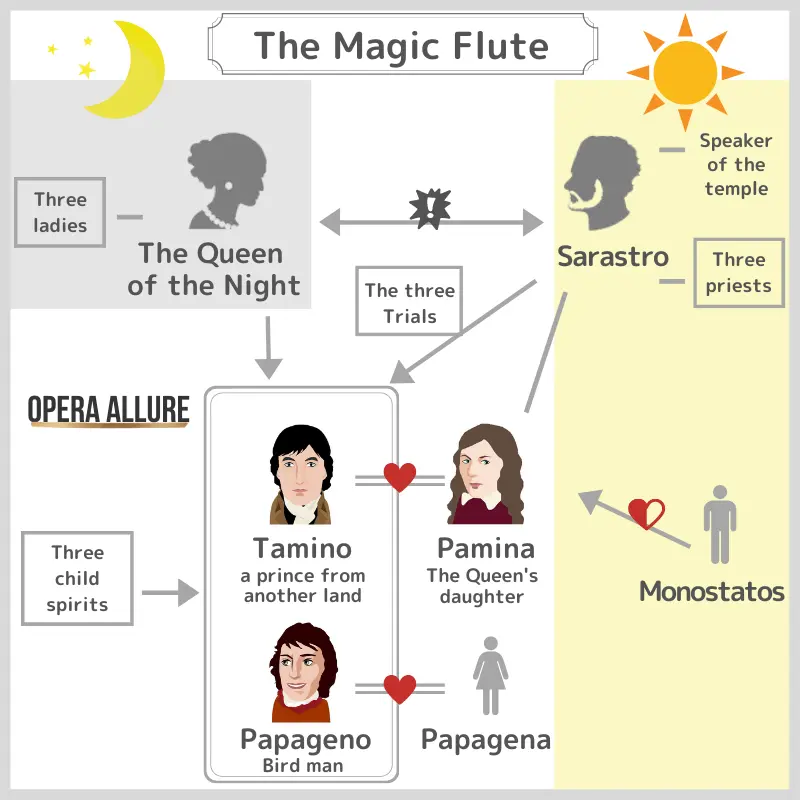 ②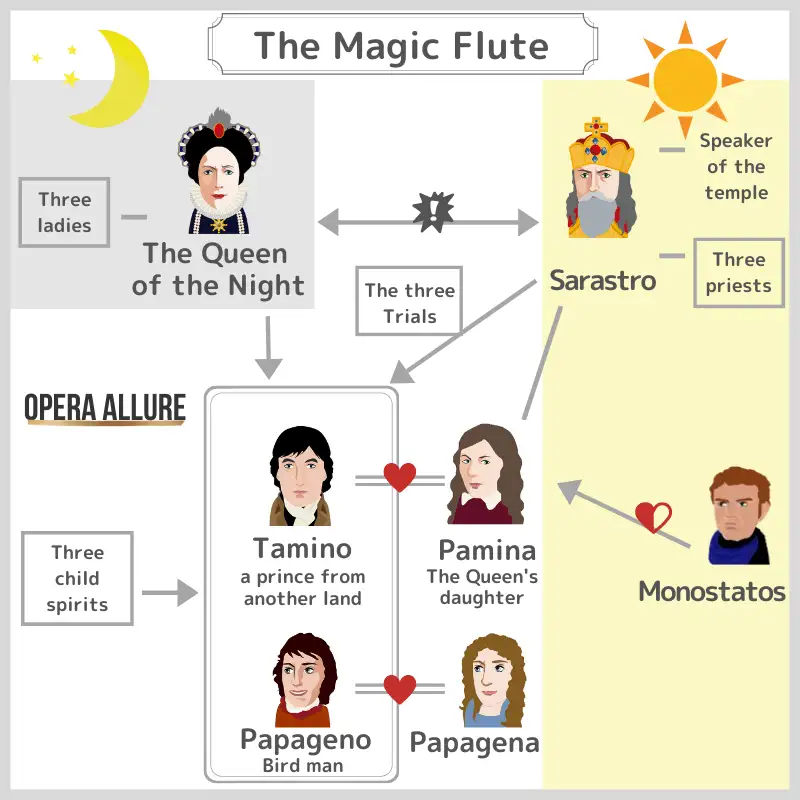 Comparing the two character charts, it is clear that Tamino, Pamina, and Papageno are the main characters in the first one.
Opera is difficult to understand the story because of the long performance time and the past script. To see an opera clearly, it is important to find the main characters.
Opera Allure has decided that there should be no more than three important people (face illustrations) in an opera.